Water.org Donation Event was an Event which started on December 16th, 2010 and ended on December 23rd, 2010. New Animals were released.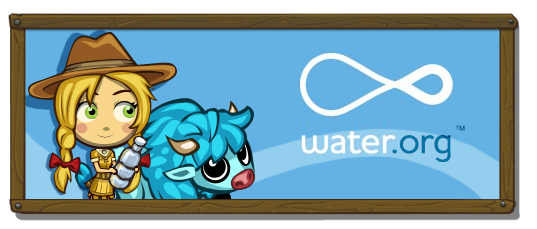 After donating, the pioneer will receive a barrel containing the following Rewards:
Pioneer has donated to Water.org to help provide safe water supplies!

Pioneer just purchased the special Blue Water Bison to help provide safe drinking water to developing communities! Show your support by donating to this wonderful cause - and you'll get a Blue Water Bison and a Water.org Signpost, too!
Ad blocker interference detected!
Wikia is a free-to-use site that makes money from advertising. We have a modified experience for viewers using ad blockers

Wikia is not accessible if you've made further modifications. Remove the custom ad blocker rule(s) and the page will load as expected.