ZLotto was a lottery system created by Zynga, which gave the Pioneer the chance to win special prizes. It was initially created on August 26th, 2010, but without FrontierVille prizes. The FrontierVille Decorations were available from September 8th, 2010 until October 26th, 2010. You got a lottery ticket with 9 squares. You could choose 3 of the 9 squares, and get a prize if one of the squares contained a star. You could ask friends for tickets (up to 20 a day), and each day you got a free bonus ticket.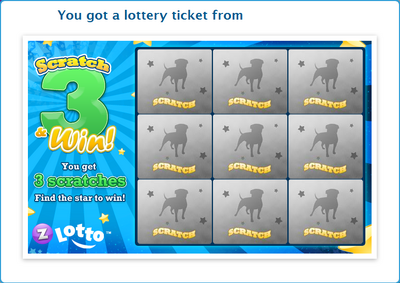 There are four prizes available:
Items were limited to one for each ZLotto account.
Ad blocker interference detected!
Wikia is a free-to-use site that makes money from advertising. We have a modified experience for viewers using ad blockers

Wikia is not accessible if you've made further modifications. Remove the custom ad blocker rule(s) and the page will load as expected.